May 2013

Cielo Blanco
In addition to shooting the new Mexican street food restaurant Cielo Blanco in Leeds' Trinity shopping mall, we also took a slight diversion from our usual line of business and photographed some delicious food shots for their website. See our portfolio for the finished results.



July 2013

Leeds architects Bauman Lyons are behind this conversion of a former stable block into the stylish design studio for Thompson Brand Partnership.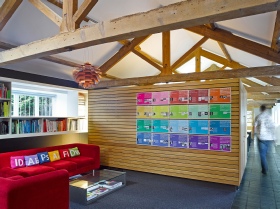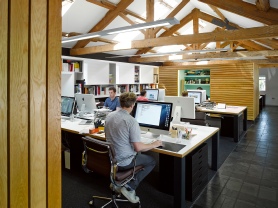 June 2013

This incredible property in Huddersfield was our first shoot this month for new residential agency England Residential headed up by former Carter Jonas man James England.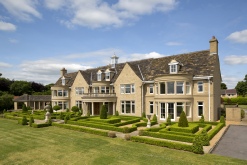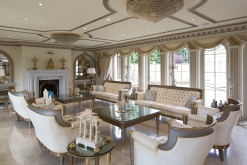 April 2013

Cuba
With no sign of Spring coming, we were pleased to spend April in the sunshine of Cuba working on a project that has been over a year in the planning to shoot the cars and architecture of Havana.
I was assisted in Havana by a local video producer Ernesto Dobarganes and the professor of photography from the famous National Art School of Cuba, Harold Vazquez..
Whilst everyone knows the story of the 1950's American cars and the old crumbling colonial architecture of the tourist posters, I wanted to go beyond this and explore the rest of the capital and in particular the legacy of 30 years' worth of Soviet influence on both cars and architecture.
I am currently in the process of editing the images from the shoot which will be hosted on their own dedicated site www.cubacarphotos.com with a book to follow later in the year and an exhibition planned for 2014.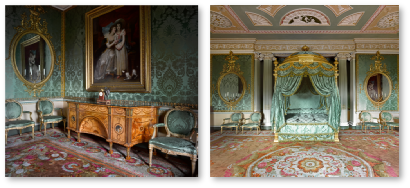 March 2013

Harewood
In March we were asked to review Leaf Digital's latest 80 megapixel back for The British Journal of Photography. This resulted in some really big files (1.3Gb in one case!) and the investment in powerful new computers for editing the images with twin SSD's. A couple of the images are available to view below using Zoomify which allows you to zoom into the fine detail of these 100 megapixel+ images.
More details click here
February 2013

New Cambo & Mayfair Apartment
In February, Zarina & I headed over to Kampen in The Netherlands to pick up our new camera from the Cambo factory. Cambo are specialists in architectural camera manufacture, and after a tour of the workshops we had the camera calibrated to our specific requirements. With a digital back attached this new camera is capable of producing images over 100 megapixels with incredible detail and clarity.
The first test for the camera was in a Mayfair apartment opposite The Connaught, where its ability to capture the fine detail of textured walls and brilliant chandeliers was put to the test. The results of this shoot are in the portfolio.


January 2013

McDonald's Time Lapse
January saw the completion of our time lapse video for McDonald's first two story modular building in Bognor Regis. Working from multiple vantage points rather than the usual fixed camera we were able to produce a more engaging video. Take a look at the results on our Vimeo site: http://vimeo.com/58450576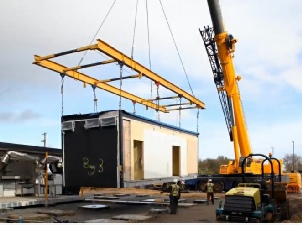 August 2013

August has been one of our busiest months ever with a host of new clients coming on board this summer including Hobbs, DKNY, Giraffe and Arc Inspirations. We did however find a few days to nip over to Iceland on a reconnaissance trip for a potential book shoot of Icelandic Monster Trucks next year following the success of our Cuban shoot: www.cubacarphotos.com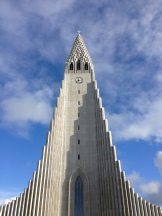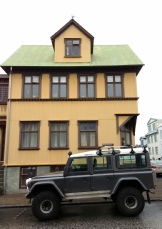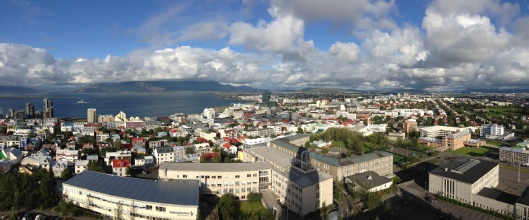 September 2013
Thomas Cook - London
September kicked off an in credibly busy Autumn for Cloud 9 with a trip to the City and a shoot for Space Pod in Thomas Cook's shiny new head office.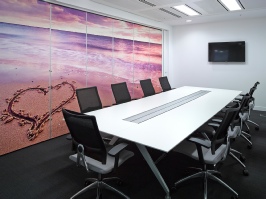 November 2013
Land Rover - Frankfurt
Land Rover chose Frankfurt to launch their new global showroom design at Glinicke in Frankfurt. All walnut and white, this project was designed by Principal Global in Huddersfield.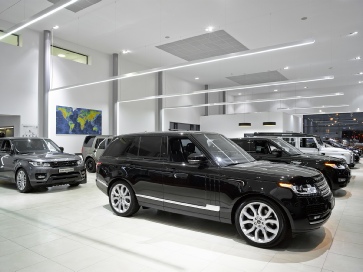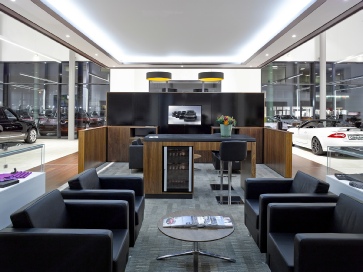 October 2013
Leeds Architecture Awards
Our continued sponsorship of the Leeds Architecture Awards gave us the opportunity to shoot all the best architecture in Leeds, ranging from the well-known such as Trinity Shopping Centre and the Leeds Arena to hidden gems such as the Marks & Spencer archive on the University campus, Urban Splash's redevelopment of Saxton gardens and the excellent Granary restaurant.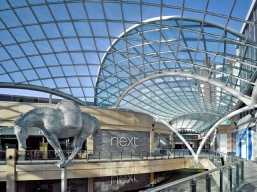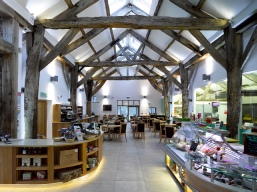 December 2013
Primark - Marseille
December was rounded off with the first store for Primark in France. With stores opening weekly throughout the autumn, Primark's European expansion continues to grow with thousands of people queuing to see what they've been missing for so long.